Balsam Resort
Establishment and lodging at 21 Lila St, Fenelon Falls, Kawartha Lakes, ON K0M 1N0, Canada. Please contact Balsam Resort using information below: address, phone, fax, email, opening hours, customer reviews, photos, directions and more.
Opening hours
| | |
| --- | --- |
| Sunday | 09:00am — 09:00pm |
| Monday | 09:00am — 09:00pm |
| Tuesday | 09:00am — 09:00pm |
| Wednesday | 09:00am — 09:00pm |
| Thursday | 09:00am — 09:00pm |
| Friday | 09:00am — 09:00pm |
| Saturday | 09:00am — 09:00pm |
X
Photos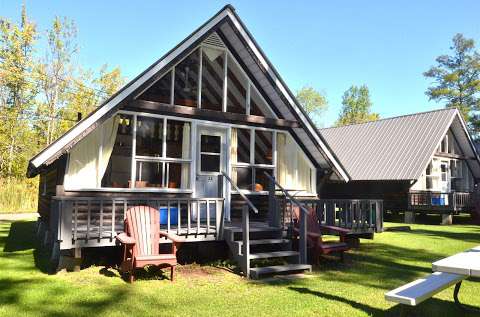 Reviews of Balsam Resort
Mark Reeves Added 2018-10-10

★ ★ ★ ★ ★

Had the opportunity to revisit this gem after 22 years and found the new owners super accommodating. Their attention to the property really shows. Very family friendly, very clean, with abundance of water activities. The great evening chats by the lake on the Tiki raft make it super memorable. Bring the family. You won't be sorry

Tricia Wood Added 2018-09-28

★ ★ ★ ★ ★

Great Resort! Owners and guests were all so friendly. Units were kept nice and clean.

Neil Dunn Added 2018-09-21

★ ★ ★ ★ ★

Been on the lake for over 20 years and finally stopped by the resort the other day to visit friends who were doing a family reunion there. This place was beautiful with many activities to keep your children occupied. If your kid says they are bored here, you have problems! Also have a very convenient store for purchase of sandwiches, drinks,etc. Beautiful spot!

Julia Percy Added 2018-09-08

★ ★ ★ ★ ★

LOVE LOVE LOVE.... Balsam Resort! The owners are super friendly and extremely accomodating. They make you feel like family.
The beach is super clean and kid friendly. The chalets are super cozy and the Condo units are updated, clean and have everything you need.
I HIGHLY RECOMMEND Balsam Resort... This place is for the young, the old and those in between!
Can't wait to rebook for this upcoming season.

Sandie Lamb Added 2018-08-25

★ ★ ★ ★ ★

Cottages are very well stocked and the beds are comfortable. The property is beautifully maintained and there is loads of things to keep you busy and some cozy areas if your preference is just to relax. The hosts are friendly and have thought of everything to enhance your vacation.